My mate Jon Nicholson, who I mentioned last week, has just released his first photography app called Inside Ferrari for the *cough* iPad.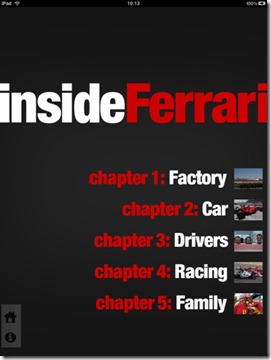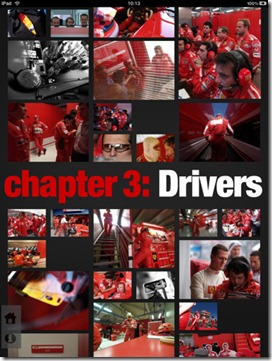 It's a nifty and colourful fly-on-the-wall look at the round and round world of Grand Prix and Formula One racing, tracking the Ferrari team through their Michael Schumacher inspired world domination.
It's Jon's first foray into disseminating his work through new digital channels.
Check it out and let us know what you think.
Looking forward to seeing some of his stuff developed for the Windows Phone or Xbox soon!