Last year I wrote about the Mix Online Archivist. A desktop app, it was one of the only quick solutions to download and archive tweets or hashtag info from Twitter.
Well yesterday the guys released a turbo version on the web.
The Archivist will let you save tweets on the go and provide some fab analysis in a quick and easy to read format.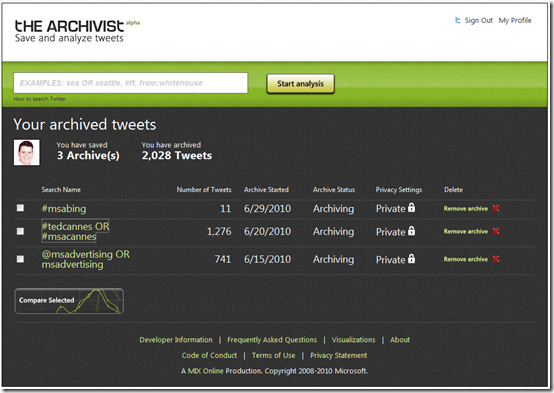 Along with your profile you can save 3 archives right now and say whether they're private or public.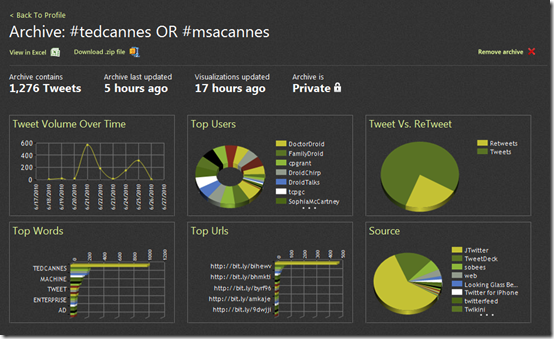 Drilling in it'll show tweets over time, top users, tweets v retweets, top associate words with the tweets, top urls thta have been clicks on and the sources of the tweets.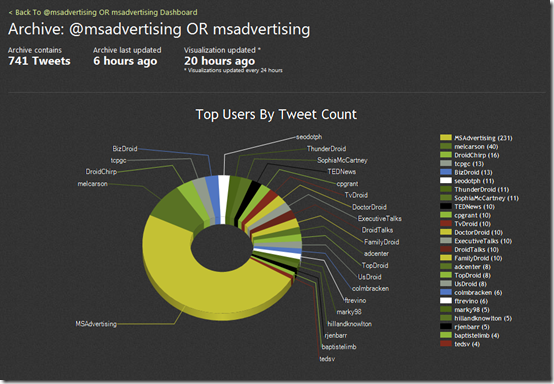 Drill in again and you can see great visualizations of who's been most prolific or influential with those words.
Everything is downloadable to excel for easy data manipulation too!
Check it out here: The Archivist