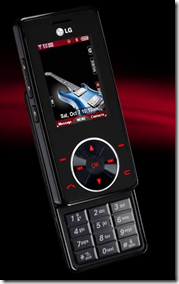 Interesting buzz-vehicle from LG.
Recall 5 of your "Chocolate" mobile phones with specific serial numbers and hand out $50k as a reward!
If you have one of the handsets knocking around, maybe it's slipped down the back of the sofa or you know someone who's sported one down the pub, make sure you check out the numbers below and I'll have a Fortnum & Mason Hamper for letting you know!
802KPAE821224
803KPBF578597
803KPXV578330
803KPVH578503
803KPJP923836
But hurry – the offer ends on 30th September!